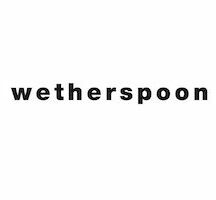 The Great Wood is a Wetherspoon pub offering a wide range of real ales, craft beers and freshly ground Lavazza coffee. The Great Wood is named after the Great Scaldwood, an ancient forest covering most of Blanchardstown and Coolmine. Enjoy quality food and beverages at the best value in comfortable and spacious surroundings.
JD Wetherspoons is a pub company based in the United Kingdom and the Republic of Ireland. Founded in 1979 by Tim Martin, the company owns just under 1,000 outlets across the UK & Ireland. Weatherspoon is known for converting unconventional premises into pubs. Tim Martin opened his first pub in 1979, in Colney Hatch Lane in Muswell Hill, north London.
Read More
The name of the business originates from JD, a character in The Dukes of Hazzard, and Wetherspoon, the name of one of Martin's teachers in New Zealand. Martin said, 'I decided to call it Wetherspoon's after a former teacher- not because the teacher in question said I'd would never make it , as some people think, but because he was too nice a fellow to be running our particular class and couldn't control it. So I thought, I can't control the pub, he couldn't control the class, so I'll name it after him!'
For your convenience Wetherspoon have launched The Wetherspoon APP allowing anyone with an iPhone or Android phone to order food and drinks to their table, without leaving for their seat.
Weekly food promotions include the Steak Club on Tuesday, the Chicken Club on Wednesday, The Curry Club on Thursday, Fish and Chips on Friday and Brunch on Sundays. Wetherspoon claims to be 'the only large pub firm which opens all its pubs early in the morning', serving breakfast and coffee. The full food menu is available well into the late evening.
Wetherspoon host two Ale Festivals in March/April and October each year, when a larger range of guest ales is available in each pub, and a Cider Festival in the Summer.
Opening Hours
| | |
| --- | --- |
| Monday | 9:00 am – 11:00 pm |
| Tuesday | 9:00 am – 11:00 pm |
| Wednesday | 9:00 am – 11:00 pm |
| Thursday | 9:00 am – 11:00 pm |
| Friday | 9:00 am – 11:00 pm |
| Saturday | 9:00 am – 11:00 pm |
| Sunday | 9:00 am – 11:00 pm |