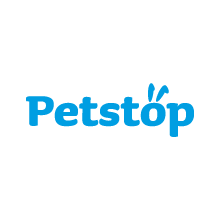 Telephone
Website
Opening Hours
Time
Monday 9am-6pm
Tuesday 9am-6pm
Wednesday 9am-6pm
Thursday 9am-6pm
Friday 9am-6pm
Saturday 9am-6pm
Sunday 11am-6pm
Bank Holiday 11am- 6pm
Petstop are a one stop shop for all your pet care needs, with over 7,000 products at great prices, including a large range of dog and cat food brands, pet supplies, bedding and accessories. Established since 1995, Petstop pet care experts, are dedicated to providing you with the best products and services for your pets- plus great pet care advice.
The team at Petstop are highly trained and knowledgeable about all aspects of pet care and have specialists in specific animal care and aquatics. Petstop carry a vast range of products for all types of pets, including dogs, cats, fish, reptiles, birds, rabbits, and other small animals. Shop top brands like Royal Canin, James Wellbeloved, Naturo, Tetra, Aquarian and more.
As well as pet food, you will find an extensive range bedding, collars and leads, feeding bowls, toys, fish tanks, kennels, rabbit hutches and bird feeders… the list goes on!
You'll be amazed at the great value prices, extensive range as well as weekly special offers and promotions. The friendly, expert team at Petstop are on hand to provide you with helpful tips and advice on keeping your pet happy and healthy. They can advise on all types of animals, birds and fish. Whether it's about training your dog, feeding your fish, bedding you're your puppy, vaccinations for your cat, a home for your rabbit or how to care for your guinea pig, you will find both the advice and the products you need.
Read More
Become a Loyalty Card holder to earn points which can be exchanged for rewards. With every €1 you spend on qualifying purchases, in-store points will be added to your Loyalty Card. Collect points to redeem on products and services included in the scheme. To get the latest terms and conditions or for general enquiries contact
www.petstop.ie